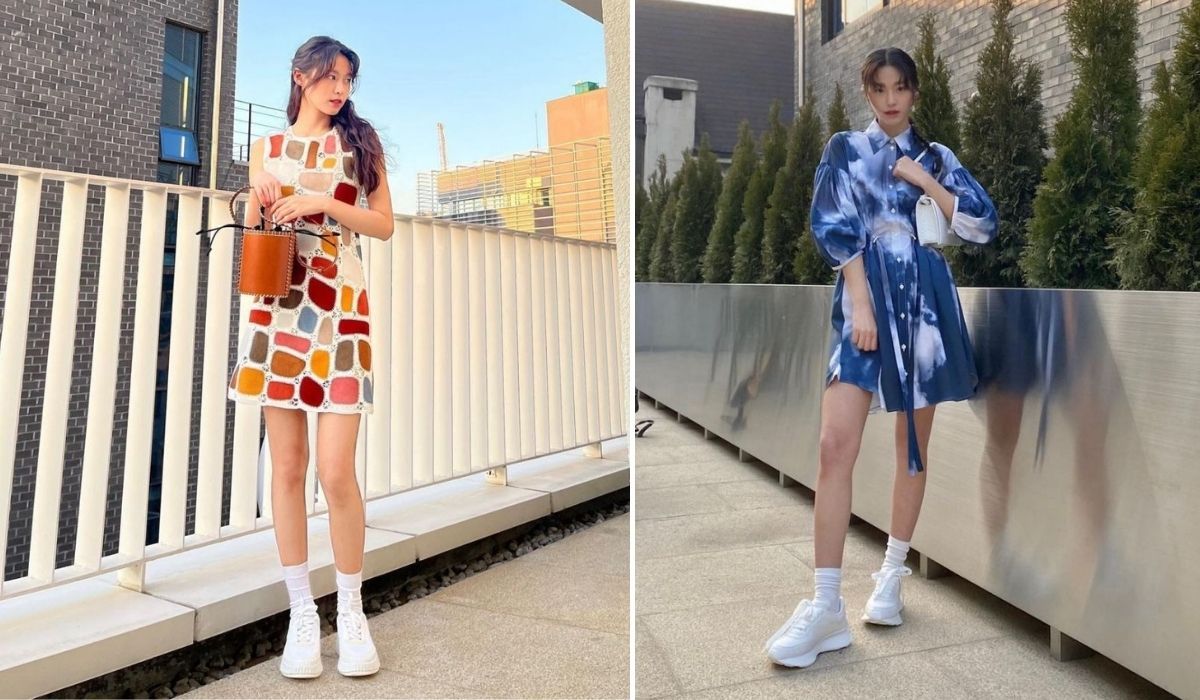 5 Fashion Style Mix and Match Sneakers Inspiration From Seolhyun AOA
17 Jun 2022
Ilham Maulana
Table of Content
Are you a K-Pop fan who likes mix and match fashion styles with sneakers? maybe you should try some of the styles used by AOA's Seolhyun to mix and match her casual style with senakers.
Sneakers have become a fashion style item that most people like, not without reason. In addition to the many cool models, the technology that is paired into the Sneakers is the best in the comfort of wearing shoes.
Seolhyun seems to be aware that instead of being feminine or casual with uncomfortable high heels, she can also get the look she wants with Sneakers. Here are 5 Fashion Style Mix and Match Sneakers Inspiration From AOA's Seolhyun.
1. Combining chunky sneakers, with wide leg jeans, crop t-shirt, and bucket hat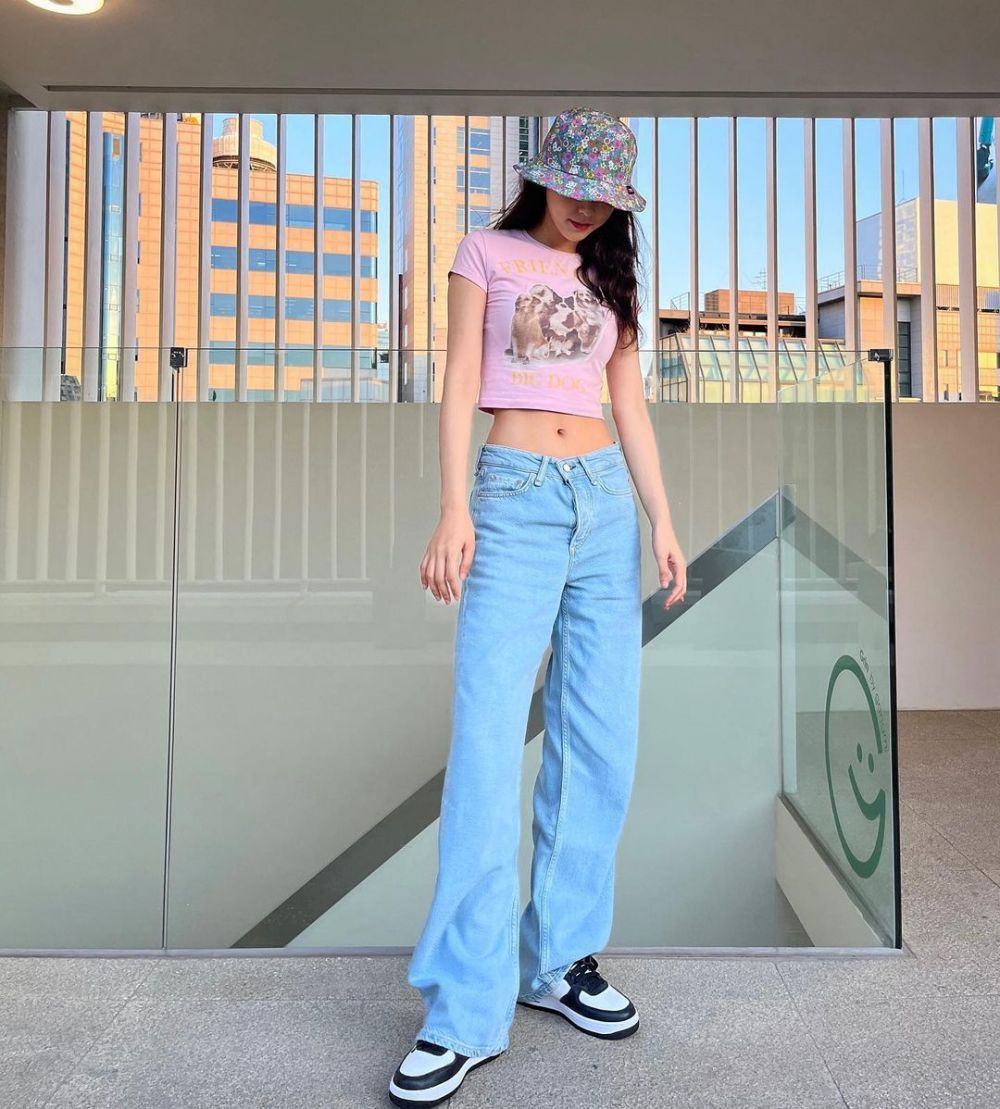 Dress simple and casual but still cool like the key to Seolhyun's look in this photo. As a woman, she doesn't need to use a lot of accessories, but just needs to combine a crop t-shirt with wide leg jeans that cover her chunky senakers. She also maximizes her swag aura with a bucket hat, although in fact she also has the option of playing with hairstyles such as braids.
2. You can still look feminine with white sneakers and a blue dress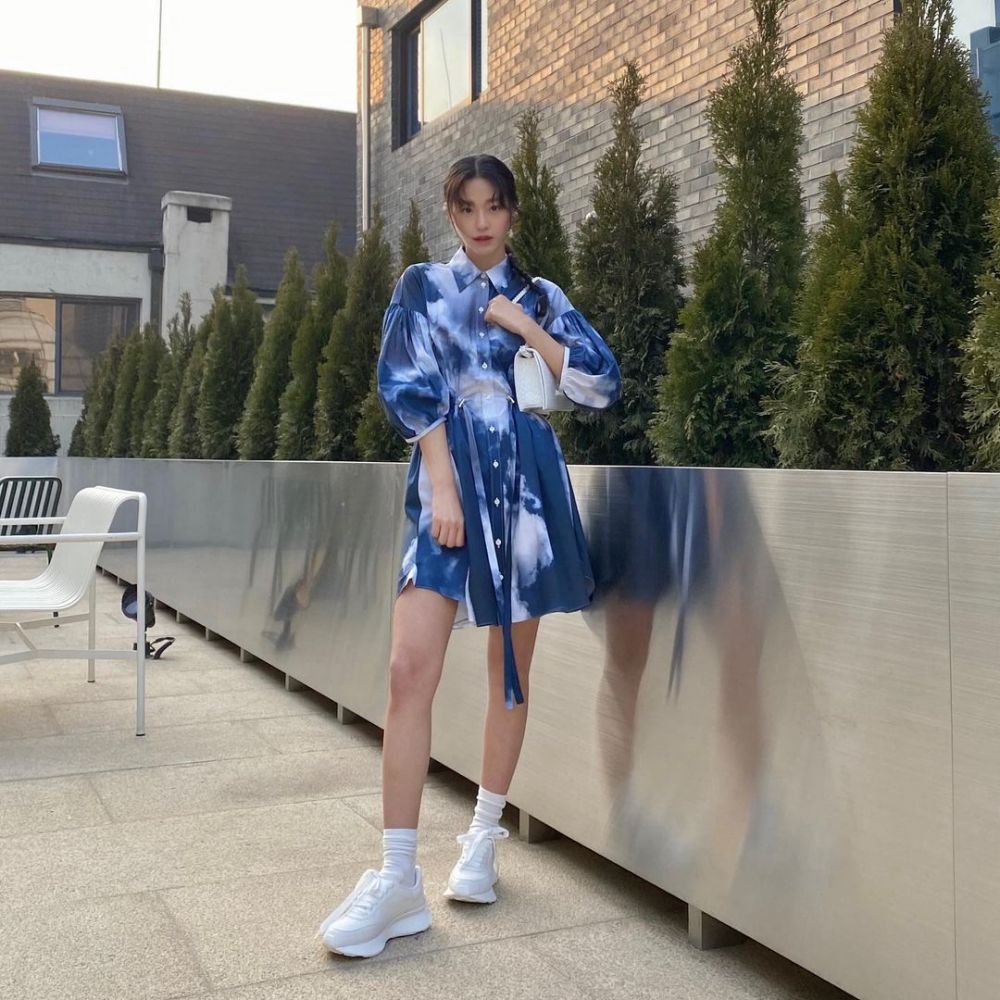 White sneakers have become the main choice of millions of people in the world because of their ease in combining with any fashion style. Just like what Seolhyun did in a blue dress with her white sneakers. Maybe it will look more elegant if she wears high heels. But with this look, Seolhyun actually gets a lot of looks like a feminine and also younger and more contemporary. The most important thing is the comfort when you wear it.
3. How about an office look with Sneakers? Why not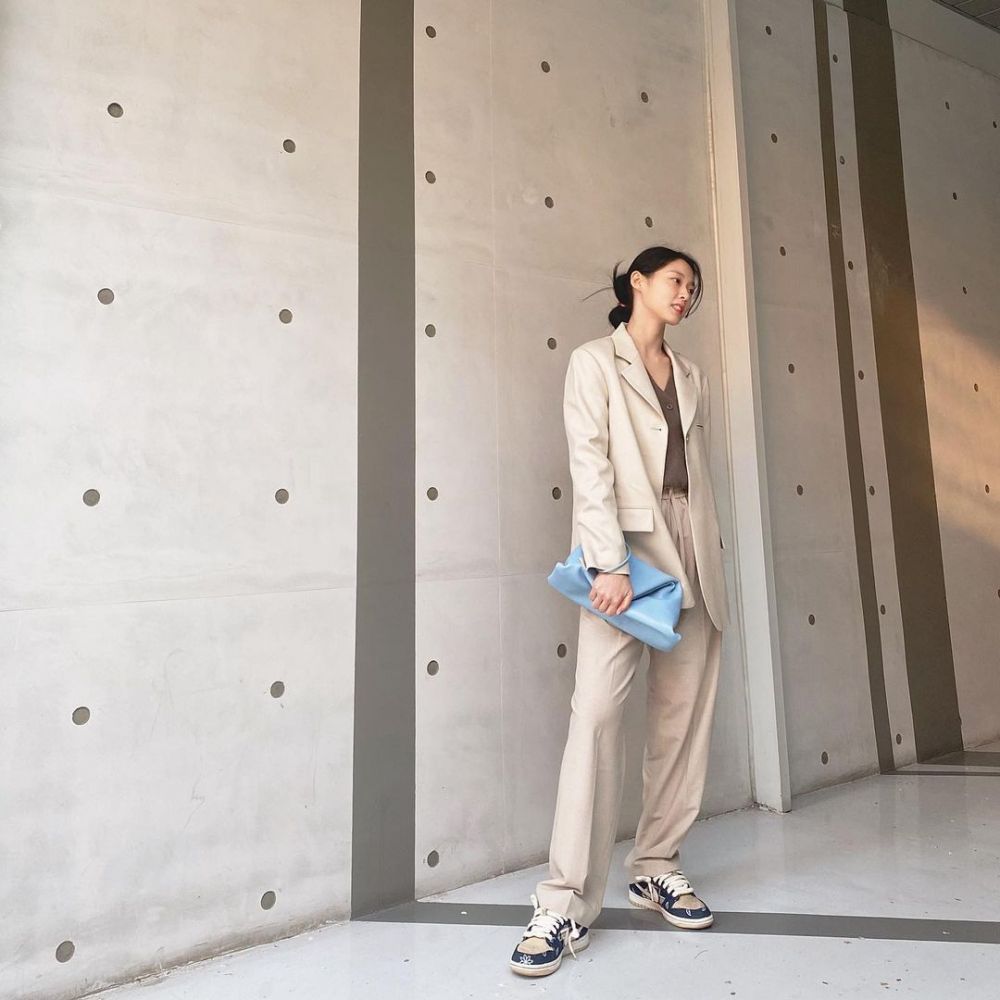 Now the singer and actress whose real name is Kim Seol-hyun is showing us the look of an office while maintaining her contemporary style. The combination of an inner v neck and one set in the form of a blazer and loose pants can be a mainstay office look. Making sneakers as a finishing touch does not seem to be underestimated.
4. Want to look more girly? try wearing a colorful dress with white sneakers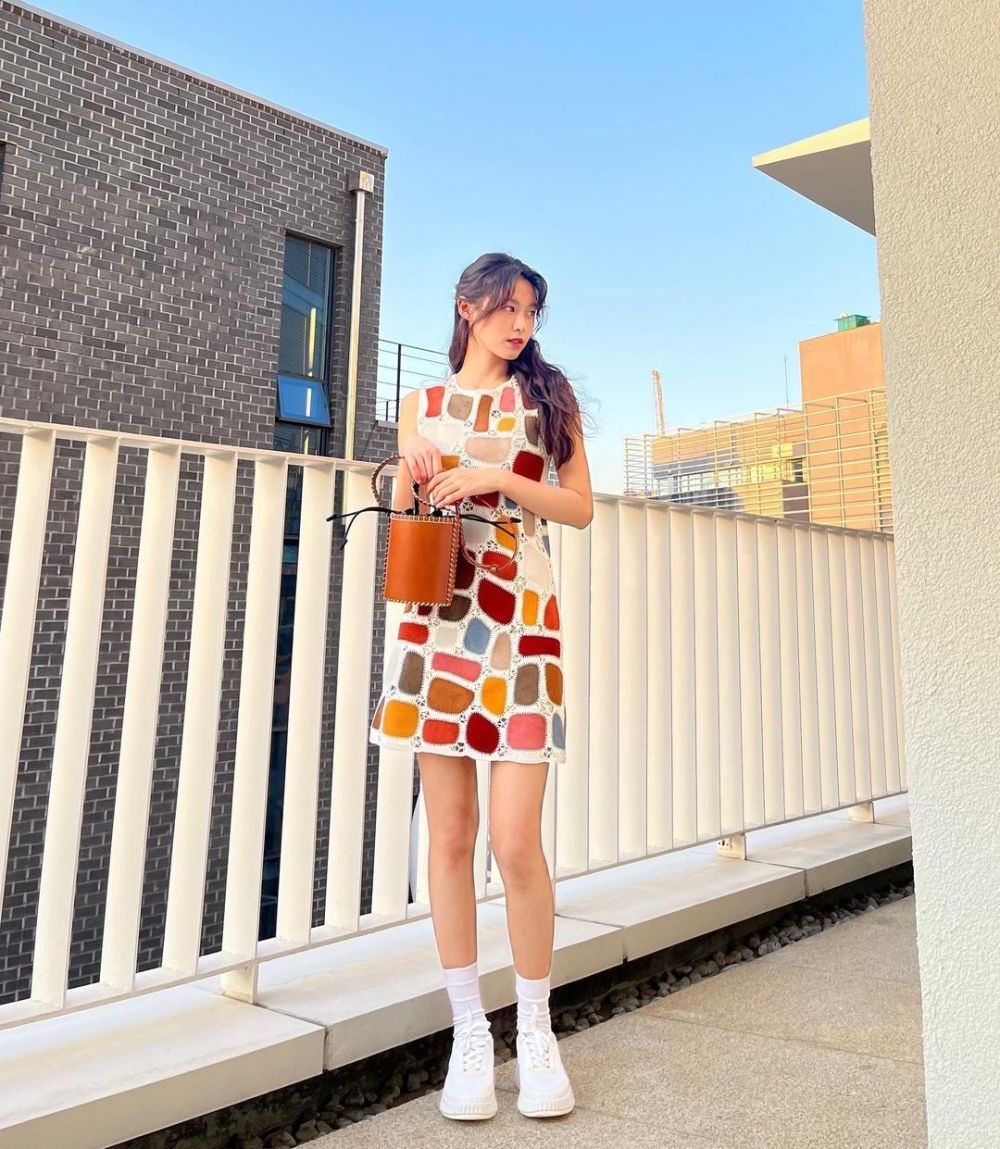 The mix and match between this colorful sleeveless mini dress and white sneakers makes Seolhyun more feminine, this look is perfect for those of you who want to look fresh and girly.
5. Look more calm by wearing a white shirt, beige loose pants, and colorblock sneakers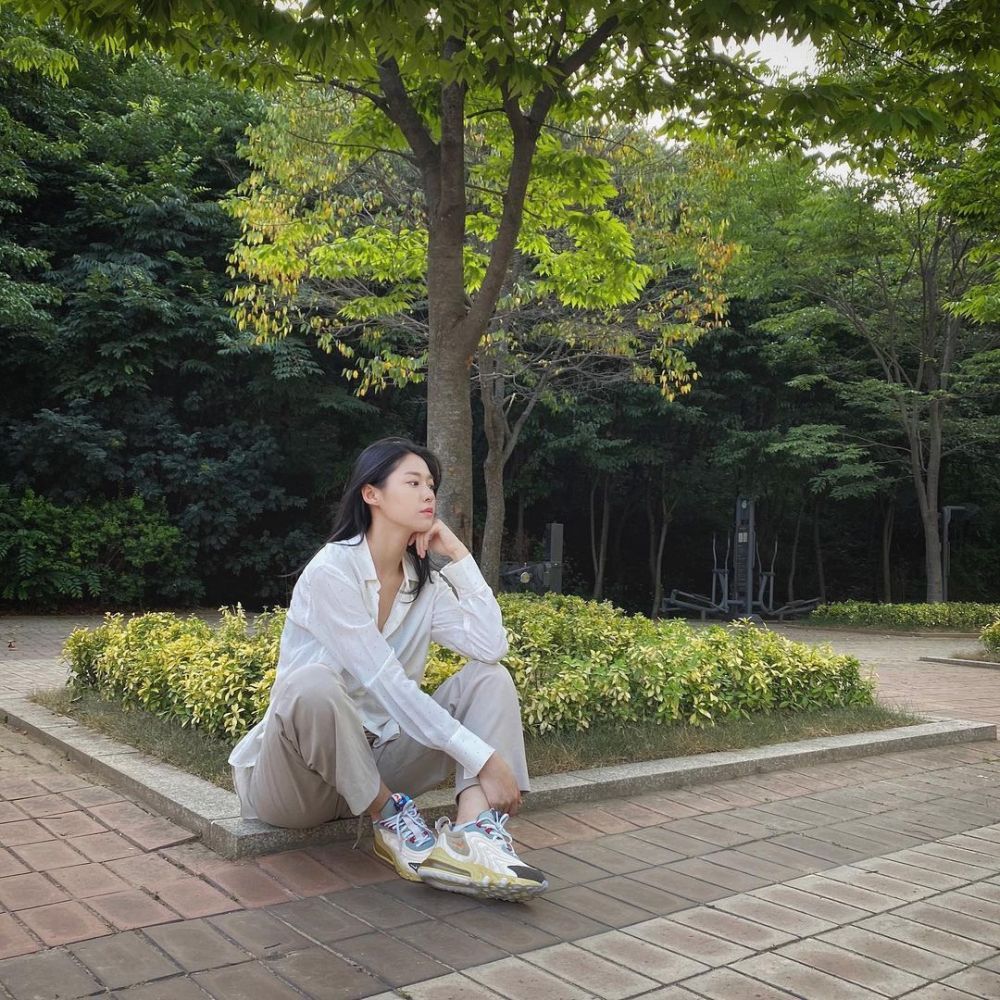 Try this one look, not too flashy but still elegant. The combination of a white shirt with loose baige pants plus color block Chunky Sneakers makes him look more calm.
What sneakers are the most suitable for you?
From the many types and colors of sneakers, it can be seen that AOA's Seolhyun tastes and also the women out there prefer white sneakers. This is certainly not without reason, besides women with a myriad of activities prefer to use sneakers than other types of shoes because they are more comfortable, the use of white seems easier to mix and match with any color and fashion items. But of course there are still many cool looks that can be obtained apart from white sneakers, in the end it all depends on individual tastes.
Topics
Comments
More Article